Megasile and Megasile HDM are the latest innovations from Scotmin Nutrition. The two multi-strain forage ensiling additives are specially designed to increase the speed of silage fermentation, ensuring that optimal
nutritional values are preserved.
Megasile Benefits
Faster fermentation (pH drop) – Achieving a stable silage more quickly
Reduce DM and protein losses – Preserving more nutrition in the silage
Increase silage energy, digestibility and palatability
Increases silage intakes for improved animal performance
Application Rate: 1.5g/tonne
Megasile HDM Benefits
Rapid and sustained pH drop to preserve the nutrients in the silage
Reduces yeast and mould growth after clamp opening
Increases aerobic stability – Silage stays palatable for longer after feedout
Application Rate: 1.5g/tonne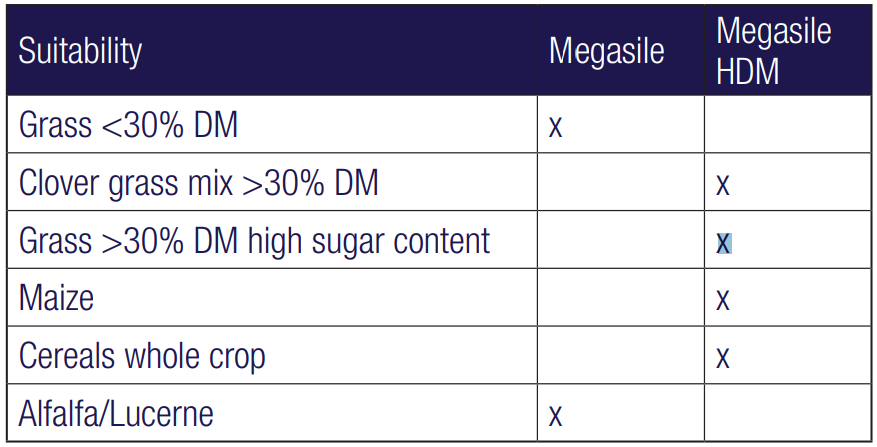 We currently have a special offer for this product – £1 per treated tonne. For more information please call: +44 (0) 1292 280909 or email: info@scotmin.com. View our full product range here.